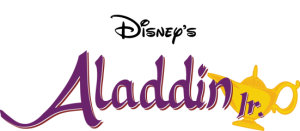 Congratulations to the cast of Aladdin Jr.  This show is very ensemble heavy, requiring the ensemble to be present in all but just a handful of songs, and therefore, many of the scenes.  Agrabahns will have a very busy evening in the show. This show is the definition of "no small roles, only small actors" because without the entire cast, the show would be unsuccessful. Congratulations to the entire cast of Aladdin Jr. We are excited to see the show take flight on a magic carpet ride!  This cast is going to do amazing things!
Reminder – First rehearsal is Friday from 5:00-9:00 at New Hope for ALL students who auditioned. An email will be sent with details regarding the weekend's call list. Watch for it late Wednesday/early morning Thursday.
-Aladdin Jr. Directing Team
Please email Sherri Atwell to accept or decline your role by clicking here.
* Indicates Featured Dancer
Character
Student Name
Aladdin
Aiden Potter
Genie
Aleah Mutchman
Jafar
Jessica Bast
Jasmine
Meghan Wombles
Iago
Belle Iseminger
Sultan
J.D. Onstott
Razoul
Selah Grannis*
Babkak
Derek Johnstone
Omar
Ja'ir Cross
Kassim
Keegan Click
Isir
Talia Grazian
Manal
Ainsley Blazek
Rajah
Emma Copes
Shop Owner
Mary Holst*
Fortune Teller
Helena Hashimoto*
Apple Vender
Elianah Atwell
Prince Abdullah
Henry Pippenger
Beggar 1
Kelsey Lakes*
Beggar 2
Andra Veleta
Beggar 3
Abby Witkemper
Guard 1
Marcus Williams*
Guard 2
Wyatt Schlageter*
Attendant 1
Olivia Puckett
Attendant 2
Briana Ayres
Spooky Voice
Danielle Harrell
Cave of Wonders
Heather Foster*

Agrabahns

Kaitlyn Johnson*
Melania Reynolds*
Sarah Haynes*
Adolay Ludlow
Adrian Monroe
Alyssa McDonald
Amayah Pate
Ashlynn Gilmore
Ava Wright
Cooper Hall
David Mercer
Eliza Epple
Elizabeth Click
Ella Markley
Emerson Lounsbery
Emilia Barnaby
Faith Levenhagen
Gabriel Krodel
Hanna Riggers*
Isabell Ayres
Isabella Hyman
Lauren Cook
Leah Straumins
Lindsey Babcock
Lucy Mercer
Lydia Grannis
Makayla Sanders
Maya Emerson
Miles Furnee
Penny Mercer
William Hyman